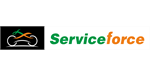 Serviceforce - Automobile Solutions Franchise
The Serviceforce automobile franchise is expanding across India. This is your chance to bring yourself into a PAN Indian brand aiming for massive success.
Finance requirements

Franchise Fee:

INR 2 L + GST, Marketing & Development - INR 1 L + GST (Including in Single Unit Investment)

Areas Available

India
Profile

ABOUT THE COMPANY
Serviceforce is a pioneering company that provides automobile solutions for customers in PAN India.
As we expand, we require more budding entrepreneurs to become franchise partners. This way, you can find success as your own boss but also know you have the experience, training and support that comes from being part of a top franchise network like Serviceforce.
The triumphant development of our business model means that we are here to help you every step of the way. A career in the automobile industry where you are in charge is the dream we can offer you today.
WHY CHOOSE SERVICEFORCE?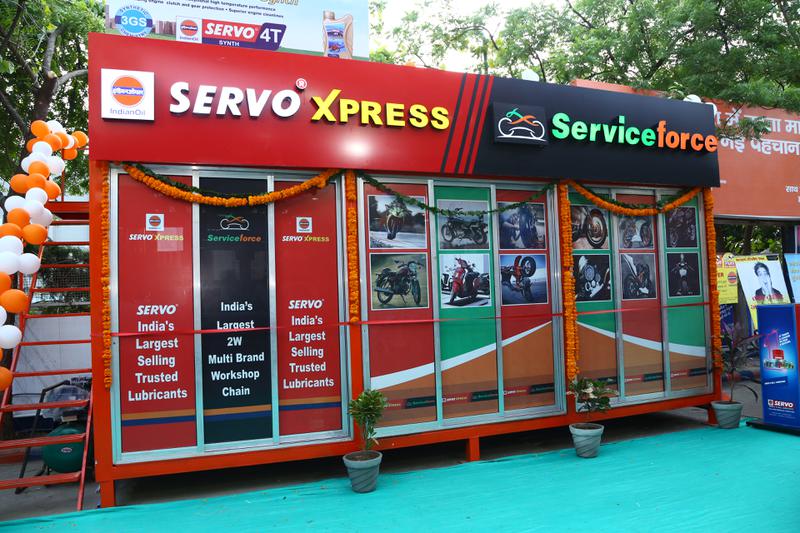 The success of Serviceforce is dependent on your own. In other words, we are behind you from day one onwards. We've built our brand on two essential values:
These values relate to our work with you and our customers. We build lasting custom that helps make our reputation across India by working on these.
We are a monopolized business and have attained a strategic alliance with Indian Oil.
Complete training is provided so that you will learn everything you need to know even if you've never operated in this sector before.
Ours is a debt-free, cash-based business that has experienced minimal recession impact.
You will enjoy multiple revenue streams from our services:
Home service
Breakdown & accident support
Pick & Drop
Maintenance of all two-wheeler types
Reminder service
General services
Mobile app
We also help you with:
Pioneering live telecast during servicing & repairing for Android users
CRM support, call centre technology
Contact centre management
Insurance claims co-ordination
Quality audits of network
Customer retention assistance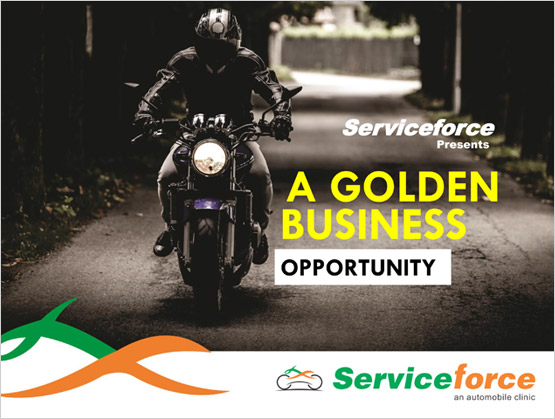 FRANCHISE BENEFITS
A low-cost, high-return business model with an established brand
100% business transparency
A high-earning business opportunity
Complete know-how of business
Management support
A PAN Indian franchise
Swift payback period of 12-18 months
The expected ROI is 50%
WHAT DOES SERVICEFORCE DO?
We help anyone with automobile trouble. Our ability to do home visits or callouts to breakdowns means there is nothing we cannot do to reach out and support a customer, new or old.
We even offer live telecast servicing for Android users, so we are working on the cusp of online technology!
As a franchise, we can offer the same top-quality service to anyone anywhere across India. That's why we need you today.
FINANCIAL INFORMATION
Franchise Fee: INR 2 L + GST, Marketing & Development - INR 1 L + GST (Including in Single Unit Investment)
Equipment Investment [including installation]: INR 3.5L + GST
Furniture & Fixtures Investment: INR 1L + GST
Marketing Investment: INR 50K + GST
Other Investment
Training, audit & monitoring – INR 50K + GST
Porta Cabin – INR 2L
Camera/Software/Initial workforce & training/Reward recognition program – INR 50K + GST