GurukulOnline Learning Solutions Franchise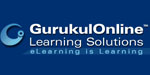 GurukulOnline Learning Solutions - Online Learning Solutions Franchise
The leader and pioneer in eLearning Solutions in India.
Finance requirements

Total Investment:

Rs. 200,000 to 600,000

Minimum Investment:

Rs.200,000

Areas Available

Across India
Profile



GurukulOnline Learning Solutions (GOLS) is the leader and pioneer in elearning Solutions in India. GOLS has tie-ups with world leader in eLearning to provide best of class elearning for students in India. GOLS has launched a novel and one of its kind in the world program to test, train, interview and recruit professionals for the BPO industry through the medium of Internet called Smartel.
 
The Benefits
This is an extra ordinary business opportunity as internet is set to revolutionize education in the country and GOLS is LEADING this revolution. GOLS has tied up ith leading Cyber cafes having bandwidth and infrastructure across India to deliver our programs. We have also tied up with the leading BPO Companies across India to offer placement to our students.
 
We are looking for colleges/ training centres / Coaching classes / Professional educational institutes / Vocation training centres and Entrepreneurs... to function as admission centres all over India (Urban and Rural), where students enroll for our cources on BPO training and other high demand courses.
 
The Essentials

An investment of of Rs. 200,000 to 600,000
An area of 500 sq. ft. in a prime commercial location.

Your Role
As an admission centre you would be responsible for guiding and counseling students and taking admissions for various programs. Investment requirement is very minimal. Business is very simple to setup and operate and we don't need expert faculties and operate with least overheads. You only need to enroll students and GOLS takes care of the rest. Smartel Programs are priced aggressively so as to drive volume and combined with placement assistance, you have a great winner in hand.