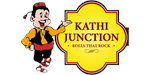 Kathi Junction - Fast Food Franchise
The exciting way into the restaurant and fast-food sector with this popular and growing franchise!
Territory Information
Location:

India
Other Areas Available

India
Profile

KATHI JUNCTION franchises are expanding across India
ABOUT THE COMPANY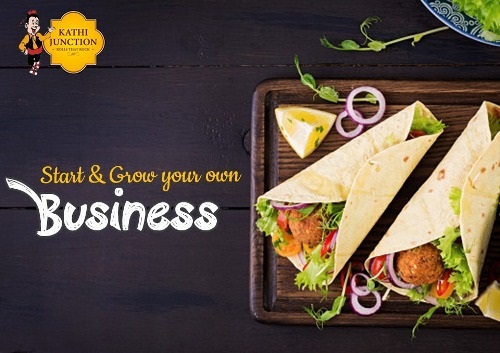 Kathi Junction is an exciting quick-service restaurant experience that is expanding across India. This is the opportunity for entrepreneurs to become franchise partners and run a successful company under our renowned brand.
The fast-food sector is highly competitive as it is always popular. Our menu of vegetarian and non-vegetarian dishes using traditional Mughlai/Punjabi spices with a variety of bread and sauces with a fresh, modern twist makes us stand out from the crowd and forms the foundation upon which to we're building our growing franchise.
The world is overflowing with burger/pizza fast-food options. Kathi Junction aims to bring the food wrap into the 21st century as the tasty alternative for anyone seeking something a little different.
WHY CHOOSE KATHI JUNCTION?
The fast-food sector never loses its edge as people are always keen for delicious food served up fresh and ready to go in a matter of minutes. Setting up your own restaurant is a considerable undertaking with many risks. But you can remove so many of these challenges before you even start by joining our successful franchise network. Your success is part of our success, so any ongoing support you require is there!
You will never be alone when things get tricky, and you have the backup of a recognised brand. We bring you the marketing, chefs, systems, store designs and organisation. So much of what you need to run a company is already here through our tried and tested business model.
There is no better way of placing a foot on the ladder that will take you towards running your restaurant.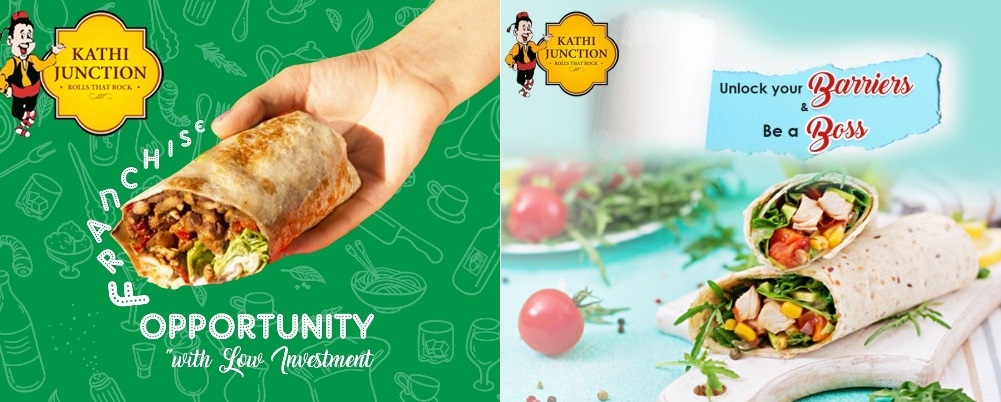 WHAT DOES KATHI JUNCTION DO?
We are a fast-food franchise that offers customers a welcoming, warm experience from when they first arrive to when they leave with their fresh, top-quality Kathi wraps.
You will run a store that you can select from our three types – A, B or C [see below] – and be in charge of running things day-to-day. The critical difference is that every aspect is connected to our franchise network, so you have our experience and ongoing support in making sure you get the very best out of your restaurant.
BENEFITS
Full franchise & staff training
Ongoing operational support
Powerful brand name
Trained chefs from our pool. They receive ongoing training & development exercise programmes to ensure continued high standards.
Group advertising, marketing & promotion
Central purchasing & distribution
Regular mystery shopper audits
FINANCIAL INFORMATION
Model A (Food-Court Express)
Franchise Investment: 6-7 Lacs
Royalty: 4%
Area size: 200 sq. ft.
Model B (Dining Restaurant)
Franchise Investment: 8-10 Lacs
Royalty: 4%
Area size: 300-600 sq. ft.
Model C
Franchise Investment: 15-18 Lacs
Royalty: 4%
Area size: 600 sq. ft.