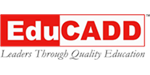 EduCADD - Education Franchise
With the highest young population globally, India has the most exciting, evergreen education market available.
Finance requirements

Franchise Fee:

INR 150000

Total Investment:

INR 1000000 -2000000

Areas Available

Globally
Profile
EduCADD  franchises available now in India
EduCADD  franchises are now available in globally. Find out everything you need to know, including the cost to start this franchise in minutes here!
ABOUT THE COMPANY
'We succeed as you succeed!'

India has one of the largest higher education networks in one of the fastest-growing sectors in the world. With 822 universities, 42,047 colleges and 22m enrolments, it is expected that the opportunities in this sector will continue to grow for the next two decades, which is where EduCADD comes in.
With the highest young population globally, India has the most exciting, evergreen education market available. Graduates are graduating with degrees despite not being skilled enough to work in their respective industries. A skills-based education with employment-focused training is in high demand right now, and EduCADD provides it.
WHY CHOOSE EduCADD?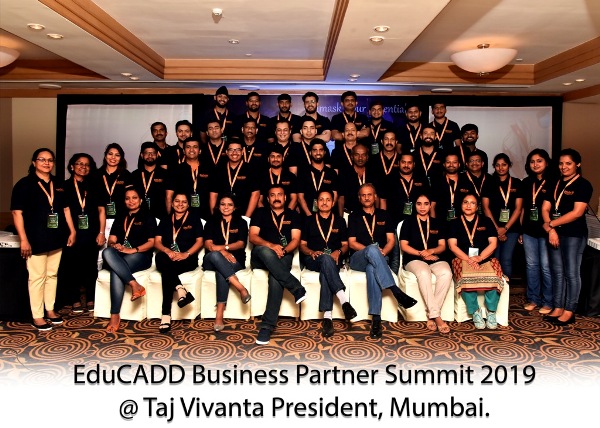 Engineering students need hands-on training to face the challenges they will encounter in the real world. EduCADD, with its innovative approach, is bridging the gap between education and employment by generating productive individuals through skills-based training.
This is a lucrative business opportunity for passionate individuals working towards this great cause of creating a smart workforce for the future.
WHAT DOES EduCADD DO?
EduCADD  offers skills-based education in the following fields:
CAD/CAM/CAE
CAD/CAM/CAE have always been useful in Engineering, Architecture and Manufacturing. The tools provided by these courses are used extensively by companies operating in:
Manufacturing
Construction
Oil
Design
Aerospace
Automobiles
Engineering
…as well as various Govt. Departments.
These CAD/CAM/CAE tools are widely pursued by Engineering and Diploma students and many Engineers working in the above industries.
 
INTERIOR DESIGN
Interior Design has a steady growth compared to earlier days. With increasing demand from clients and unskilled professionals to implement designs, EduCADD provides its students with everything needed to bring a practical understanding and ability to real-world employment.
EduCADD 's Interior Design program includes training on functional aspects of design along with appropriate use of materials. Vast opportunities are available for interior designers in construction, architecture, advertising, film and media.
PROJECT MANAGEMENT
Our Project Management course addresses the essential nature of managing general projects. The course is organized around the project life cycle. Content will cover the whole process of project management, including:
Project initiation
Project planning
Project implementation
 Project termination
Our PPM course studies the characteristics of projects and project management, looks at how to define, organize, plan, implement, track and control a project.

BENEFITS
23+ years of industry presence
No royalty
Multiple revenue streams
High return on investment
Recession free business
100% job-oriented courses
You will have support through all your planning & growth, centre start-up, day-to-day operations, marketing, & advertising.
FRANCHISEE REQUIREMENTS
Passion for the education sector.
Actively involved in the centre operations.
Good managerial and administrative experience.
Strong character and morale.
Good people management and leadership skills.
Interested in a long-term business relationship.
Desire and determination to achieve financial freedom.
Highly enthusiastic and driven to grow a thriving learning centre.
As a franchisee, you should be a motivated entrepreneur who can actively implement the strategies to grow your business professionally. With our skill development and decades of experience, we will guide you to operationalize your training centers from scratch.
FINANCIAL INFORMATION
Investment starts from INR 1200000 Lakhs and above, depending on the location, the size of the property and other related equipment.