Dosa Plaza Club City Franchise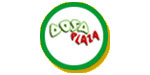 Dosa Plaza Club City - Food Court Franchise
A multi-speciality food court and food management solution provider.
Finance requirements

Franchise Fee:

None listed

Minimum Investment:

$1,000,000

Areas Available

All major cities across India
Profile

DOSAPLAZA:
Devour over 104 exotic varieties of fusion dosas, and a large variety of idlis and vadas. Combinations like value meals and kids value meal, along with the varied platter definitely offer a difficult choice.

We work as a team and franchisees form an important part of this. For us growth goes beyond profits, it stems from the pulse of the business and creates a spirit that is genuinely exhilarating. We offer a plethora of opportunities defined only by your vision and dedication. Well be there to support you in making a great beginning, and well stand by to support you throughout our relationship.

We are looking at partnering with franchisees and licensees, who share our passion for food and food management. With a stable HR platform in place we assure consistent support through training, research, innovation and strict adherence to quality. Club City is a profitable partnership model with various options:

You can consider a complete turnkey project including design and execution of the project or just the license for our brands or even the consulting services. So when you choose us as a partner, you get more than a professional company with over 7 years of reputation, you get a company with values. Be it our staff, suppliers or customers maintaining a courteous and righteous relationship is of prime importance. We also believe that happy staff is productive staff. Hence, we enjoy low employee turnover and also have a full time staff training team in place.

A PROFITABLE FRANCHISE: We are looking at partnering with quality franchisees across country, who share our passion for food. When you choose to partner with Club City, you get leading brands in multiple cuisine woven in a fun dining experience, along with a professional company with over seven years of reputation. While partnering Club City you can consider a turnkey project including design and execution or just the licence or even the consulting services.

CLUB CITY METHODOLOGY: At Club City we offer one-stop solution for all your start-up and on going needs: 4Turnkey Project Management 4R & D and Product Development 4Indias leading F & B and Hospitality professionals 4Architecture and Design Support 4Local, Regional and National Marketing 4Branding and Design Support 4Excellent Vendor Support 4IT Support 4Inventory Planning 4Stable Human Resource 4Regular Quality Audit 4Financial and Project Planning 4Financial Assistance.

CLUB CITY OPPORTUNITY: At Club City we offer two business models:

UNIT FRANCHISE OPTION: You can opt for a unit franchise in a our food court at an investment of Rs 1,000,000 - 2,000,000 depending on the location and brand. Apart from a franchise of a leading brand you also get low rentals benefit.

STANDALONE FOOD COURT FRANCHISE OPTION: You can also open a standalone food court with 2 or more outlets wherein you get multiple food franchisees within the food court. We offer various brands along with the umbrella food court brand. The investment is 30-40 % less than in any other multi-cuisine restaurant. The minimum space requirement is 2000 sq.ft & an investment of Rs. 3,000,000 and above.