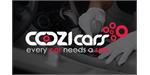 Cozi Cars - Automotive Franchise
Cozi Cars offers entrepreneurs such as yourself the chance to work in a sector that shows strong growth set for years to come.
Finance requirements

Franchise Fee:

INR 5Lacs

Areas Available

India
Profile
COZI CARS franchises available now in India
COZI CARS  franchises are now available in India. Find out everything you need to know, including the cost to start this franchise in minutes here!

ABOUT THE COMPANY
Established in 2010, Cozi Cars developed a way to take car cleaning to a whole new level; to redefine car care by offering a quality of service not professionally followed in India. Cozi Cars aims to make mechanised car cleaning as successful and widespread as ATMs are for banks.
Today, mechanised car cleaning is an almost $6 billion business in the US with more than 14,414 successful outlets. In India, it is on the threshold of following this trend.
Cozi Cars  is committed to clean cars, our customers' health, and a non-contaminated environment.
We offer services to meet and exceed the performance expectations of our customers. We aim to bring customers a standard of car care that exceeds their expectations while also doing all we can not to harm the planet and our ecosystem.
Why should customers use a service station when we can service their cars at their home/office.
Why should customers pay more? We all know car dealerships make most of their money in servicing. Cozi Cars offer the same service at far better prices. We also bill the customer before we service their car, so an unexpected cost doesn't catch them out.
Why should customers wait when we can always service a car at a time that suits the customer.
WHY CHOOSE COZI CARS?
Cozi Cars  offers entrepreneurs such as yourself the chance to work in a sector that shows strong growth set for years to come. This is the opportunity for you to set up a business and take as far as your ambition can reach.
The car care sector is always a profitable one, with an ever-growing number of vehicle owners wanting their cars' best.
By offering a flexible, mindful, customer-oriented service, Cozi Cars is riding the crest of a wave towards success today, tomorrow and beyond.

WHAT DOES COZI CARS DO?
Ours is a franchise that comes with low start-up costs, low overheads, low-cost materials and high net profits!
Our mechanised system means that we complete a car wash in 30 minutes guaranteed.
No previous automotive experience is required – we'll give you everything you need to start your business. You'll be the boss but never find yourself alone when you need our help the most before or after starting your Cozi Cars business.
BENEFITS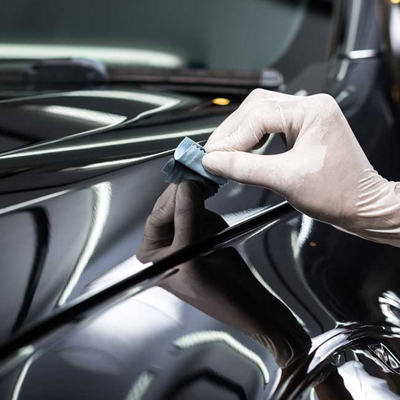 We deliver our services in our branded vans right to the car owner's door. Our trained professionals provide Cozi Cars services in front of the car owner, using products that match, or even surpass, the manufacturer's specifications.
We offer only the highest possible quality, transparency, and unmatched convenience in everything we offer – and all at a competitive price! Cozi Cars transforms customers into satisfied car owners.
Nothing more than a Cozi Cars van is needed to serve as a complete service station that you can take to each of your customers. We go to our customers' doorstep and make their service experience convenient, fast and affordable.
FINANCIAL INFORMATION
Franchisee Fee: INR 5Lacs
Capital Investment Required: INR 10 - 20Lacs
Single unit investment: INR 15 - 20Lacs