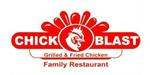 Chick Blast - Food & Beverage Franchise
The opportunity to work in India's food & beverage industry and make your own success story.
Finance requirements

Franchise Fee:

INR 300000 Lacs

Total Investment:

INR 5 Lacs – 10 Lacs

Areas Available

India
Profile
Chick Blast franchises are available today!
ABOUT THE COMPANY

The Chick Blast food & beverage franchise has been running for almost a decade and is now ready for the next phase of nationwide expansion.
Serving sumptuous grilled, fried, BBQ chicken & fish, Chick Blast has built a reputation founded on quality food loaded with delicacies that come at affordable prices. Fresh ingredients used in the most hygienic working conditions are crucial to our operations and make us stand out from the competition.
We pride ourselves on bringing top-quality food and service to our customers in the highly competitive world of fast food. Our success to date speaks volumes as to our business model.
WHY CHOOSE CHICK BLAST?
We are one of the fastest-growing food franchises in India. This means that we are presenting you with a golden opportunity: Instead of setting up a business on your own and having to build it up yourself, you can join Chick Blast and build up your business on the foundations laid by our franchise.
You will have our brand, reputation, approach, standards, cuisine, and so much more to back you from day one. And your success is our success, so you can be assured that we are here to support you no matter what.
We have a range of outlet models available [see below] that differ in terms of area required, investment and staff size. Still, they all can bring remarkable success to you when set up in high footfall areas, such as national highways, malls, high streets, and multiplexes.
WHAT DOES CHICK BLAST DO?
We are a big player in the food & beverage sector, offering freshly made foods, including:
Fried Chicken
BBQ Chicken & Mutton
Fried Fish & Prawns
Grilled Chicken & Fish
Burgers
Pizza
Pasta
Rice Bowls
Fried Rice & Noodles
Wraps
Shawarma
Quesadillas
Sandwiches
Hyderabad Style Dum Chicken Biryani
Ice cream rolls (fruits & flavoured)
Soft drinks
Ours is a flexible business structure! We offer you the choice of seven possible Chick Blast outlet models:
1. Mini or Takeaway model – Space req. 100-250 sq. ft.
Investment: INR 5-6 Lacs.
Staff req. 3 persons.
2. Express – Space req. 250-450 sq. ft.
Investment: INR 9-12 Lacs.
Staff req. 4-6 persons.
3. Trendy – Space req. 250-450 sq. ft.
Investment: INR 10-14 Lacs.
Staff req. 5-7 persons.
4. Café – Space req. 500-1,500 sq. ft. rented/owned.
Investment: INR 14-20 Lacs.
Staff req. 10-14 persons.
5. Cloud Kitchen – Space req. 500-1.500 sq. ft. rented/owned.
Investment INR: 5-16 Lacs.
Staff req. 5 persons.
6. Wheels – Commercial Goods Carrier vehicle required [Tata Ace, Bolero pickup, Ashok Leyland].
Investment without vehicle: INR 4-12 Lacs.
Staff req. 3-6 persons.
7. Ice Waves – Area req. 300-500 sq. ft.
Investment: INR 8-17 Lacs.
Staff req. 5-7 persons.
Multi-units are available, ranging from city-wise to country wise.
The size you select from the above options will decide how wide your menu selection is. You are, of course, free to grow your number of units as and when you wish.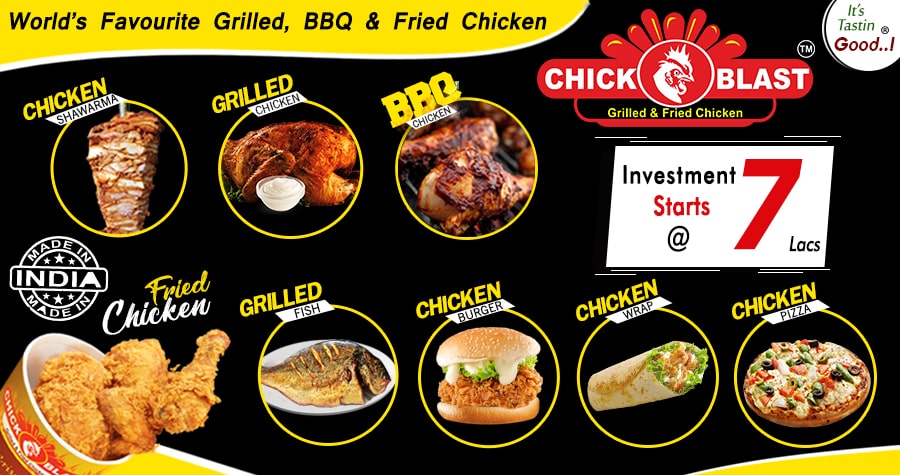 BENEFITS
Site selection assistance
Marketing and advertisement assistance
Assistance from head office
Full training is done at our Training Center with food & accommodation
Detailed operational manuals & recipe manuals for easy franchises operation
Online ordering system via the web, Android Apps & Apple Apps
High ROI
Minimum risk business model
A proven approach for success with perfect survey
First in the QSR industry
Renowned brand name
No royalty or commission for the franchisee
FINANCIAL INFORMATION
Franchise Fee: INR 300000 Lacs
Investment: INR 5 Lac. – 10 Lacs.
Anticipated ROI: 35%
Likely period of capital payback for a Unit Franchise: 1 – 5 years.