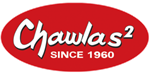 Chawla Chicken - Food Retail Franchise
Chawla is a well-known name in north India and is the favourite haunt for food lovers.
Finance requirements

Total Investment:

16 Lac

Minimum Investment:

Rs.1,600,000

Areas Available

Across India
Profile
Born in UP, brought up in Punjab – probably this is how one can sum up the Chawla's Chicken (Chawla's2)
It all started one day at Haldwani in 1960's, District Nainital. Late S. Attar Singh Chawla was trying to improve upon one of his favourites recipes in the restaurants in his free time when he ended up with the one, which was to become ALL-TIME GREAT. Chawla's2 CREAM CHICKEN was BORN to live FOREVER.
It is quite different and colour and taste as the ingredients used are different than the routine ones. Red chillies and vegetable oils are not used. It is cooked in milk and cream and delicately flavoured with black pepper and green cardamom. That's why it is very light on stomach, tasty and easy to digest.
It is served with bread and mint chutney. You will find many people getting it packed taking home to enjoy with family. The exotic flavours of Chawla's2 cuisine have been tantalizing Indian palate for several generations. Chawla's Chicken (Chawla's2) is one of the biggest food chain in India specializing in Indian cuisine. It has been in this business for past several years and has served millions of food lovers in these years that can couch for its authenticity and great taste. Chawla's2 started its new branch in Ludhiana on March 17, 1985. The Chawla chicken restaurant was opened in the city beautiful Chandigarh in 1991 and spread in Punjab and northern India.
Chawla's Chicken has 110 outlets in India, it also has outlets overseas also. Today the popularity of it is evident from the fact that starting from Northern States, it has now spread all over India. There are 13 outlets in Delhi NCR alone.
Opportunity: Chawla's2 is looking for a major expansion in various parts of India.
It is also looking for opening outlets in USA, UK, Australia, Singapore and Middle East.
It is looking for individuals who have a great taste for Indian food and want to have a business opportunity which will help them to offer the best Indian cuisine to its patrons. Indian fast food happens to be one of the most promising business opportunities in the coming few years. It is a low cost business opportunity.
The company has created a strong and proven business system in the past several years. The company always saves the franchisee from going through all the teething problems one has to face while starting a new set up. Also, we have developed our range of spices which are used in all the outlets. This also ensures uniformity in the flavours and products. Above all, we always ensure that the franchisee should get a low breakeven and high-profit model outlet.
Our Mission: To create the biggest chain of Indian family restaurant in India & Abroad
To take the number of Chawla's2 outlets to 150 in the next 2 years.
To further expand the network and reach out to Global Markets and cater to the ever-increasing demand for Indian cuisine worldwide.
To position Chawla's2 as the only authentic Indian food restaurant.
To create an Indian fast food chain available all across the world.
Who are we looking for?
Individuals who would like to be a part of the Popular, Largest and the faster growing food franchise.
The desired candidate needs not to be having any experience in the food industry. He should however be willing to accept the challenges of the hospitality industry and have real estate owned or rented and required investment. A person with passion and desire to grow ahead of the times is what to team up with…