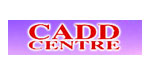 CADD Centre - Training Institution Franchise
One of the top CAD/Grafx Training Institutions in the world.
Finance requirements

Franchise Fee:

Rs. 200,000 to Rs. 300,000

Minimum Investment:

$4,409

Areas Available

Territories open all over India
Profile

Background
The CADD Centre franchise was started in 1988 in Chennai as the third firm in the group, as the first Authorized Training Centre of AutoDesk Inc., USA (the makers of AutoCAD Software) in India. At that point of time, the number of AutoCAD installations did not exceed double digits because customers could not see value in buying an expensive piece of licensed software. Few were convinced of the viability of the training program on software that hardly had any installation base but we surged ahead with tremendous conviction. In 1990 we set up our first training centre at Bangalore to address the needs of a large number of Heavy Engineering, Defense, Space and Electronics companies.

Two years later, we set up our training centre in New Delhi to cater to the requirements of a large population of Automotive, Design engineering and Consultant organizations. In mid-1996 we set up our training centre in Bombay, which houses a large number of manufacturing units as well as corporate offices and big industrial firms. Over the years we have built up a solid reputation for offering world class CAD training and support and our accumulated technical expertise provides us the horsepower to address even the most complicated and critical needs of our large customers.
 
No. of franchises & mention area
Bangalore, Hyderabad, Kolkatta, Mumbai, Delhi, Nagpur, Pune,
 
No of own outlets-mention area
Delhi, Chennai & Bangalore
 
Specific Profile of investor
Educational Background : Graduates / Engineer / Management
Professional Background : Minimum two years work experience in any industry or in running or managing business.
 
Size of property
A clear carpet area of 800 - 1200 sq. ft. or more in a prominent locality with the following:
Adequate parking space for atleast 2 cars, 10 - 15 two wheelers
Stable power with minimum 3 KW
Atleast 2 telephone lines with fax facility
Exclusive built-in toilet facility for men and women separately.
Exclusive e-mail account for centre operations.
 
Infrastructure
Proper telephone and power facilities as mentioned above, 6 Computers(P IV), 1 printer, AutoCAD and other essential softwares,Teaching Aids(projectors,white boards, etc.), UPS,AC,Generator,Proper furniture for lab and classroom,etc.
 
Staff & Equipment 
Staff is to be arranged by the franchisee & Equipments are to be specified by the franchisor but costs to be borne by the franchisee.
 
Other Operational Expenses

Software:
Software will be supplied at pricing which is less than the commercial price. CADD Centres network uses only legal copies to train our students. The network Partner is expected to pay and upgrade the software as and when required. The upgrade pricing will again be very minimal compare to the commercial pricing.

CADD Centres Network Policy:
It is important for all your employees to visit CADD Centre atleast once, for a week to understand the corporate culture and maintain the same at their work place. This is important for us to maintain uniformity in the course offering and the courtesy we extend to customers across all the centres. In other words, once you join hands with us your centre will become one of our centres. Our customer expects it to be the same.

CADD Centres Commitments
CADD Centre will provide comprehensive assistance to the Network Partner in establishing and managing the business. This would include support in the following areas:
Organisational Setup, Capacity Planning, Man Power Planning, Location Selection & Layout Design, Space Planning, Hardware & Software Purchase, Sales Promotion, Advertising, Man Power Training, Technical Updation, Course Curriculum, Specialised Training, Evaluation and Certification, Scope of other services.
 
Advertisements
All promotional activities such as advertisements in daily newspapers, popular magazines, local television channels, putting up banners, setting up hoardings, distribution of pamphlets, paper inserts, etc. at various places of the city will have to be handled by the network centre.
 
Training
Full fledge training given to trainers of franchisee at the CADD's centre Chennai 

Total Project Cost
Varies from Rs. 1,355,000 to 1,600,000 depending on size and type and location of centre
 
Territories open
All over India
 
Brand
Indian
 
Projected ROI-(general)
50% to 75%, depending on size,type of city, level of efficiency and other factors
 
Franchisee Fee 
Rs. 200,000 to Rs. 300,000 depending on the area and type of city
 
Operational Expenses
Rs.75,000 to Rs. 125,000 per month.